Tv order Tracking
Frequently Asked Questions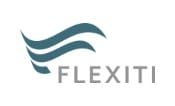 Discover your shopping budget before you buy.
See if you qualify for credit in a couple of minutes and get an instant response!
Store Hours
Monday to Friday 10:00 AM–7:00 PM
Saturday 11:00 AM–5:00 PM
We have Huge Inventory of
Open BOX Tv's
Store Address
3510 Pharmacy Ave, Unit 4, M1W 2T7
Toronto Ontario Canada
Call us : +1-647-349-3633
Email us : lcdmasters@gmail.com
Product Info.
All of our TVs are New Open Box Tv of Branded and tested 100% functionality.
The product is in excellent cosmetic condition with may minor cosmetic blemishes.
Contact
3510 PHARMACY AVE, UNIT 4
TORONTO, ONTARIO. M1W 2T7, CANADA
Call us : +1-647-349-3633
email us : lcdmasters@gmail.com
Opening Hours
Sunday : Closed
Monday : 10:00 AM–7:00 PM
Tuesday : 10:00 AM–7:00 PM
Wednesday : 10:00 AM–7:00 PM
Thursday : 10:00 AM–7:00 PM
Friday : 10:00 AM–7:00 PM
Saturday : 11:00 AM–5:00 PM